Management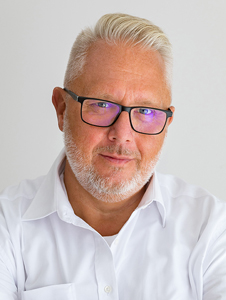 György Kovács
Owner, Managing Director
EDUCATION:
Electronic Information Security Manager
University of Public Service, 2022
Chartered Expert of Personal and Property Security
Police Academy- Budapest – 1987-1990
State Management Administration College
Budapest- 1994 – 1997.
PROFESSIONAL TRAINING:
1983-1995. Ministry of Home Affairs
1983-1996. From the degree of sergeant to major, in various position and fields of activity.
1995-1997. BUSZESZ Food Industry Plc. – Security Manager
1997.01.06.-1998.05.31. DREHER Breweries Plc. – Security Manager
1998.06.01.-2002.03.01. DREHER Breweries Plc. – Risk Manager
AWARDS:
"Peace servant" UNO award-1992
"Security Manager of the Year" -2000
"For the Civil Protection ofBudapest" General Mayor Award-2000.
Catastrophe protection medal, diploma-2001.
South African Breweries Risk Management exquisite decoration 1999; 2000.